Major Events
January 1: A Day in the Park with Barney was permanently closed at Universal Orlando Resort[1] due to the COVID-19 pandemic and the age of the attraction.
February 24: During Mattel's 2021 Virtual Analyst Day Presentation, Barney was included to be a "new series in development" by Mattel Television.[2]
November 15: A three-part documentary about Barney the Dinosaur is announced to be in the works by streaming service Peacock. Produced by Scout Productions, the documentary is announced for a 2022 release.[3]
Merchandise
April 22: Originally scheduled to release in 2020, Toy Factory, LLC, a company that distributes plush toys for amusement parks, attractions, family entertainment centers, and vending machines, lists the Barney & Friends, 3 Asst. on their website, which features new plush versions of Barney, BJ, and Baby Bop. The plush toys were later distributed to where Toy Factory, LLC distributes their plush toys in the year.
July 23: Spirit Halloween, an annual pop-up costume store, lists an officially licensed Adult Barney Inflatable Costume product on their website. Although listed on the date, the product didn't become available for retailers and online purchase until mid-September.
Streaming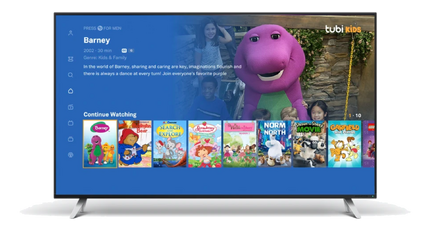 People
Deaths
Trivia
On October 27, Barney was trending on Twitter due to a user posting a PBS Kids shows Tier List and putting Barney & Friends all the way on the bottom. Users on Twitter came to the show's defense.[17]
References