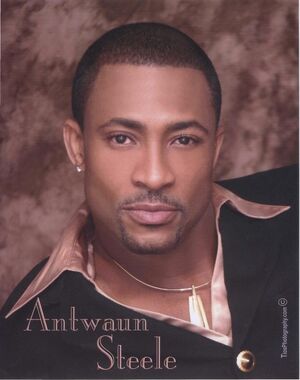 Antwaun Steele (born January 6, 1971) has performed as Barney in various Barney home videos and many Barney live show appearances, including "Barney's Musical Castle", "Barney's Pajama Party", and "Barney Live in Concert - Birthday Bash!".
Life and Career
Personal Life
Antwaun Steele graduated from Lindbergh High School in 1989.[1]
Trivia
Antwaun Steele studied hip-hop and jazz at the Ray Parks Academy of Dance in St. Louis from 1994 to 2000.[2]
References