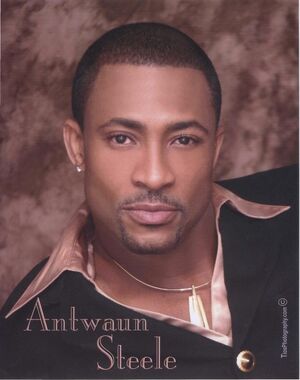 Antwaun Steele (born January 6, 1971) has performed as Barney the Dinosaur in various Barney home videos and many Barney live show appearances, including Barney's Musical Castle[1][2], Barney's Pajama Party, and Barney Live in Concert - Birthday Bash!.
Life and Career
Personal Life
Steele graduated from Lindbergh High School in 1989.[3]
Trivia
Antwaun studied hip-hop and jazz at the Ray Parks Academy of Dance in St. Louis from 1994 to 2000.[4]
References