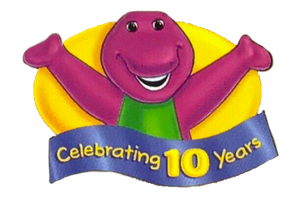 Barney's 10th Anniversary was an anniversary event that celebrated 10 years of the Barney franchise. It celebrated from 1998 until 1999.
Highlights of Anniversary
Cancelled Project
Barney's Hollywood Surprise was originally going to be a television special by Lyrick Studios with the help of toy company Hasbro that was planned to air in 1999 followed by a video release for this in 2000.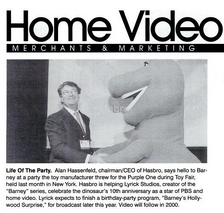 [1] Unfortunately, it was never finished due to Lyrick's financial issues.
References