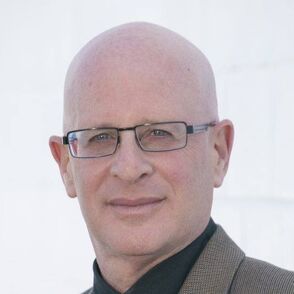 David Bernard Wolf (born December 4, 1959) is the music director for the Barney franchise from January 30, 1994 until August 27, 2002.
About
David Wolf started his career in the audio and music business as a drummer percussionist. He eventually studied film scoring and entered the music production field in the 1980's, with the formation of Crywolf Productions, Inc. a music and audio production company.
Since 1981, Wolf composed and produced music and audio content for a diversified base of corporate and advertising clients such as Texaco, Embassy Suites, Miller Brewing, P&G, Southwest Airlines, Pepsi,Frito-Lay, McDonalds, Shaklee International, GTE, Six Flags, Borden, Texas Instruments, Mary Kay Cosmetics, Shell Oil and many more.
Crywolf Productions produced and recorded audio content for NBC, Universal Studios, Amblin Entertainment, Hit Entertainment (Barney the Dinosaur), Chuck E. Cheese, TNT, The Discovery Channel, Walt Disney Television and others.
Currently, Wolf produces Smallbiz America, a national syndicated radio feature and website venue [www.smallbizamerica.com] that spotlights small business people and the many experts that help them. He lives in New Mexico with wife, Phyllis, and two sons, Dylan and Myles.
Barney Projects