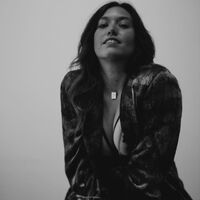 Hannah Elizabeth Nall Owens (born January 3, 1991 in Keller, Texas) is the actress who played Emily on Barney & Friends in Seasons 5-6. She was born to Doug and Shelley Owens, and she has a younger brother named Marshall.
Now, Hannah Owens lives in Fort Worth, Texas, and she works as a bartender server. She is also a freelance guitarist and singer.[1]
Hannah Owens appeared on Purple Tales Podcast with Carey Stinson in May 2021.