This article is about the song. You may be looking for the episode.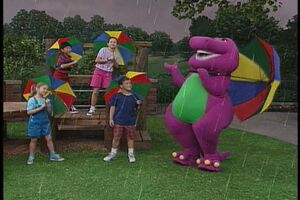 It's Raining, It's Pouring is a traditional children's song that first appeared in "Four Seasons Day".
Lyrics
It's raining, it's pouring,
The old man is snoring.
He went to bed and bumped his head,
And couldn't get up in the morning.
Children's Song Used In...