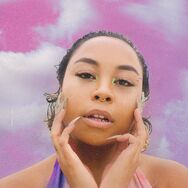 Kayla Simone Levels (born May 28, 1994 in Dallas, Texas) is an American actress who played Whitney in Seasons 7-9 of Barney & Friends from late 2001 to 2005. She is an artist and DJ; her stage name is Ogk The Bruja DJ.
Kayla is of half-Filipino descent.
Kayla married to Gunwa The Creator, Dallas Producer, Engineer, and Artist.
Trivia
Gallery