Lyrick Studios, Inc was an independent American company that produced, published and distributed family entertainment products including television programs, films, videos, DVD, audio products, children's books and toys. They were particularly known for their flagship property Barney & Friends.
History
Beginnings and Formation (1988-1994)
The company's origins traces its beginnings to when Barney & Friends became a huge success. Barney & Friends was owned and produced by The Lyons Group, a company that was owned by Richard C. Leach, who previously produced its predecessor Barney & The Backyard Gang. Both series were created by Sheryl Leach, the daughter-in-law of Richard. In 1994, Richard Leach had begun production on a new series titled Wishbone, which was produced by Big Feats! Entertainment. Because of the emerging video business,[9] it led to the creation of Lyrick Studios, which was formed under its parent company Lyrick Corporation. Richard Leach's vision for Lyrick Studios was to expand the offerings of quality children's entertainment products.[10] Both The Lyons Group and Big Feats! Entertainment became subsidiaries of Lyrick Studios.[11]
Acquisitions and Expansion (1995-2000)
In the late 1990s, Lyrick turned its primary focus on distribution of children's TV shows and films. They acquired the distribution rights for VeggieTales and The Wiggles and also distributed book publishing and video gaming rights for some Humongous Entertainment video game characters like Putt-Putt, Freddi Fish, and Pajama Sam.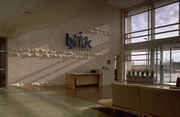 In 1999, Lyrick planned to expand their existing headquarters to add 400,000 square feet. The first phase of the campus was expected to cost $6 million, which consisted of a two-story 60,000-square-foot building. The goal of the building expansion was to unite the company's operations in one spot.[3]
As Lyrick Studios was growing, The Walt Disney Company, was looking to buy the company. Michael Eisner, who was CEO of The Walt Disney Company at the time, offered to make Barney as big as Mickey Mouse if Lyrick was sold to Disney. Leach refused. Jeffrey Katzenberg, who was a part of The Walt Disney Company at the time, laid out plans he envisioned for Barney if involved with Disney. Again, Leach refused as he liked the idea the Lyrick was independent.[12]
HIT Entertainment acquisition (2001)
Leach, who was now in his seventies, was ready to slow down and wanted to resolve ownership of Lyrick, although none of his children wanted to run the company. In 2001, the company was acquired and folded into HIT Entertainment for $275 million,[13] with eventual Lyrick CEO, Robert Lawes, being the driving force of the acquisition.[14] Leach decided that HIT Entertainment was a good fit for Lyrick as he believed the two companies shared the same values about creating quality programs for the preschool market.[15] The deal included that 'Lyrick Studios' was to be retained as a consumer brand for existing Lyrick properties, however, the Lyrick Studios name disappeared a few months after, as Lyrick merged into HIT Entertainment. Richard C. Leach was to be appointed a non-executive director of HIT on completion. He died of a heart attack Tuesday, May 29, 2001 in Dallas-Ft. Worth Airport.[16]
On June 6, 2001, it was announced that Lyrick and HIT were to operate as one company as reorganization of management occurred. Rob Lawes, who was the newly appointed Chief Executive of Lyrick Corporation and CEO of Lyrick Studios for four months, became chief executive of HIT Entertainment while Steve Ruffini, who was the CFO of Lyrick Studios, became the CFO of HIT.[1] Although the the merger was complete, the Lyrick Studios logo wouldn't be phased out until the end of August that year.
Lawsuit
Due to the HIT acquisition of Lyrick and the death of Lyrick founder Richard C. Leach, it made Big Idea, owners of VeggieTales, wary of giving the distribution rights to a company that, to quote Big Idea founder Phil Vischer, "was no longer interested in working with properties they didn't own."[17] In December 2001, Big Idea announced that they would be switching their general market distribution to WEA. The following month, Lyrick sued Big Idea for breach of contract and the case went to trial in April 2003.[18] Lyrick argued that their draft agreement with Big Idea was binding, while Big Idea argued that the terms were still under negotiation and they never formally signed a contract. The court agreed with Lyrick, awarding Lyrick Studios $11 million in punitive damages, but the verdict was overturned on appeal two years later, and the Big Idea appeal was affirmed at the Supreme Court when they declined to take the case.[19] [20]
Divisions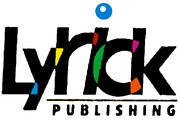 Lyrick Publishing
Lyrick Publishing was the publishing arm of Lyrick Studios. They had a publishing division called Big Red Chair.[21] Employing about 80 individuals, the company shut down in 2001 due to the acquisition with HIT Entertainment as the division had been losing money. Books published by the division were transferred to HIT Entertainment and Scholastic, Inc.[22]
See Also: Barney Books Published by Lyrick Publishing
Distribution
Properties
Name
First year
Final year
Notes
Barney & Friends
1994
2001
Flagship series
Wishbone
1994
Joe Scruggs
1997
Francesco's Friendly World
Groundling Marsh
1998
2001
US distribution
VeggieTales
Mass market distribution
Shelley Duvall's American Tall Tales & Legends
The Wiggles
1999
US distribution
Bob the Builder
2001
US home video distributions
Kipper
Angelina Ballerina
Filmography
Theatrical films
| Name | Year | Notes |
| --- | --- | --- |
| Barney's Great Adventure | 1998 | Distributed along with PolyGram Filmed Entertainment (now Universal Pictures) |
TV Films
Name
Year
Notes
Shelley Duvall's Mother Goose Rock 'n' Rhyme
1998
Originally released on May 19, 1990 through Hi-Tops Video.
Wishbone's Dog Days of the West
Direct-to-video
| Name | Year | Notes |
| --- | --- | --- |
| Kids for Character | 1996 | Includes scenes from The Puzzle Place, Barney & Friends, Scholastic's The Magic School Bus, Lamb Chop's Play-Along, Nick Jr.'s Gullah Gullah Island, and Babar. |
| Kids for Character: Choices Count | 1997 | Includes scenes from Bananas in Pyjamas, The Big Comfy Couch, and Wishbone |
| Vatican 2: The Faithful Revolution | 1997 | Only Lyrick Studios video not aimed at kids. |
Gallery
Logos
Variants
Trivia
Failed Spin-off
In November 1998, it was announced that BJ was going to have his own animated spin-off series titled BJ and the Radical Rumblebutts which would've been produced by Lyrick Studios and Toronto's Portfolio Films.[23]
The project came into fruition after the success and acclaim earned by its previous preschool series Groundling Marsh, which aired on YTV in Canada for five years. The show's success caught the attention of Lyrick Studios. Lyrick was looking to acquire additional properties for home video sales and merchandising and approached Toronto-based Portfolio about the Groundling Marsh series. Lyrick had identified the opportunity to create a spin-off with the character BJ, with Tim Clott, who was CEO at the time, deciding that Toronto's Portfolio Films was best suited for the project.
The show was to be made on a budget of $400,000 per half-hour with the Canadian broadcaster being YTV. A broadcaster for the U.S. was yet to be determined. Lisa Olfman, founder of Toronto's Portfolio Films, mentioned that test marketing showed that boys lost interest in Barney & Friends by the age of four, but BJ had a strong following in young boys. Expected for a release in 2000, BJ was to be aged up for the show's target demographic.[24] The project didn't come to fruition, but scripts were written.
References