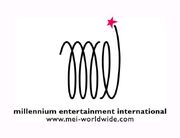 Millennium Entertainment International is an Australia- Singapore based theatre company which has produced Barney shows for the Asian, Middel East and Dubai regions, from 2004 to late 2011. The company would also produce stage productions from other HIT Entertainment show starting in 2009 up untill late 2011. Barney shows are currently produced and presented in the mentioned territories by Smile Live Entertainment since late 2011.
About the Company
Established in 1992 in Singapore, Millennium Entertainment International ("MEI") has grown to become one of the leading producers of character based live shows in the Asia Pacific, Middle East and Europe regions. Over the last 22 years, MEI has entertained hundreds of thousands of people annually with its world-class, colourful and innovative productions.

In 1998 MEI began working in the Middle East and later opened an office in the Dubai Media City. In 2009, MEI Live Hong Kong was formed to not only produce but to also promote quality family entertainment across Asia. More recently in 2011, MEI Live Pty Ltd was formed in Australia to enable MEI to promote and present its own productions in Australia. Further branching out across the world, 2012 saw the formation of MEI Europe Ltd which has successfully produced shows in Norway and Turkey. The primarily focus of MEI Europe is Central and Eastern Europe region.
MEI continues to expand often pioneering new markets, 2012 saw MEI perform the first fully imported character show across three cities in Saudi Arabia .

MEI has or continues to work with many of the leading family entertainment brands or licensors including - IMPS, Twentieth Century Fox, BBC Worldwide, Australian Broadcasting Corporation, CreaCon Entertainment, Marvel, Sanrio, Classic Media, LazyTown Entertainment, Cartoon Network, Time Warner, Turner Broadcasting, Viacom, Chorion and HIT Entertainment.
Shows Produced
Imported Barney Shows from the USA
Original Barney Stage Shows
Mall Shows
Links