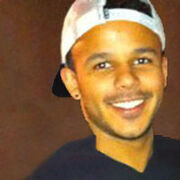 Monté Black (born January 19, 1988 in Irving, Texas) is the actor who played Curtis on Barney & Friends from Seasons 4-5. He has a sister named Chausse.
In addition to Barney & Friends, Monté Black also has played Eric in The Adventures of Prayer Bear Volume 2-3 alongside fellow Barney cast member Chase Gallatin.
After the Barney franchise, Monté Black graduated from Lewisville High School. He attended Oklahoma State University from 2006-2007. He also has served as a UCA Cheer Staff Member.
Now, Monté Black is the owner and CEO of AppyBoys in North Hollywood, California.
Gallery