"Numbers! Numbers!" is the eleventh episode from the seventh season of Barney & Friends.
Plot
After a fun game of Hide & Seek, Tony shows off a box full of numbers that he and his dad made for the school bulletin board. When a gust of wind blows them away, Barney and his friends go on a number hunt all over the park and eventually find all of the numbers in sequential order. Looking inside the caboose, they discover that numbers are everywhere they look. Adding a little fun to the number hunt, they play Number Limbo and Six Shake Pudding. Barney leads the group in several musical numbers as they sing "One, Two, Buckle My Shoe," "There Are Seven Days In A Week," and Baby Bop's favorite, "Look At Me, I'm Three." With only two numbers to go, Barney invites the viewers to help him find numbers 9 and 10. You can always count on Barney for fun!
Songs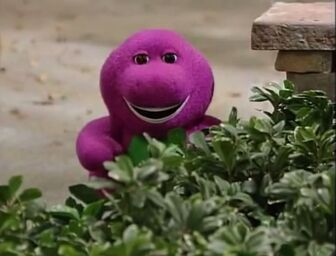 Trivia
Working Title: "Numbers Are a Breeze!"
Starting with this episode, new episodes from season seven would only originally air on PBS on Fridays.
This is the second time the wind blows something away that Tony made. The first time was "Up, Down and Around!".
On August 5, 2003, this episode was released on home video as Barney's Numbers! Numbers!.