I have had the honor and privilege of working with Patty Wirtz for almost twenty years and she has been unrelentingly hard working, dependable, incredibly creative, amazingly talented, and a helluva lot of fun. I could not recommend her more...

— Fred Holmes, Resident Director of "Barney & Friends"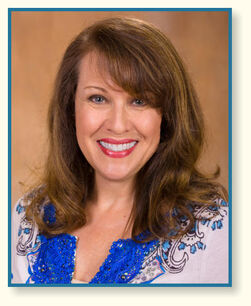 Patty Wirtz (Full name Patricia Gerilyn Wirtz; born July 31, 1959) is an American voice actress who is best known for portraying as the voice of BJ on Barney & Friends.
Career
Wirtz started out as a stage actress. She first worked at the Casa Mañana Theatre in Forth Worth, Texas with the children's theater program for seven years. Through her agent in the Dallas area, she segued into voice over work.
Barney & Friends
Wirtz received a call from her Dallas agent who stated that they were casting for a new season of Barney & Friends, with a new boy dinosaur character who would appear alongside Barney and Baby Bop. Wirtz went to the ColorDynamics studio that was located in Allen, Texas to audition for the role. Wirtz was the last person to audition as she auditioned in front of Dennis DeShazer and Jim Rowley. Prior to her audition, she sent an audition cassette tape to ColorDynamics but never heard anything back. At the audition, DeShazer wanted a specific voice that was on her tape to sound like the new character.[1]
Wirtz voiced BJ from 1993 up until 2011 with a numerous amount of voice tweeks and changes.
Gallery
Trivia
Prior to her casting on Barney & Friends, Wirtz had already known Julie Johnson, the voice of Baby Bop, for years as they've both worked at Casa Mañana. She has also known Bob Lavallee before as well.
"A Rock N Roll Star" was the most challenging song for Wirtz to sing due to it's range and high energy.
Videos
References
Community content is available under
CC-BY-SA
unless otherwise noted.