Run, Jump, Skip and Sing is the fourth Barney album and was released on January 14, 1997, by the music division of Lyrick Studios, making it the first album to be released under the studio[2] since the distribution deal with EMI expired. It was soon re-released by Koch Records and HIT Entertainment on April 22, 2003.[3] On April 10, 2020, the album was transferred to Warner Music Group's Arts Music division, along with other Barney albums, as Mattel entered into an exclusive, multi-year global music licensing agreement between the company, announced on May 1, 2020.[4]
The same year of the album's release, it commercially went on to peak at number three on Billboard's Top Kid's Albums on March 22, 1997.[5]
Following the release of Run, Jump, Skip and Sing a Spanish language version, titled Corre, Brinca, Salta y Canta, was released on April 15, 2002. Unlike its English counterpart, the songs were taken from other episodes and home videos.
Critical reception
At AllMusic, Ross Boissoneau rated the album three stars out of five, saying that Run, Jump, Skip and Sing is "not as engaging" as the previous albums that came before this one. Boissoneau stated that despite feeling lesser than the previous albums "the quality of the performances is still well above average"[6]
Common Sense Media gave the album four out of five stars. The editors of the site stated that the "songs are short and catchy, and will maintain the participation and attention of most toddlers".[7]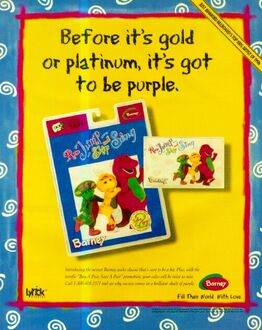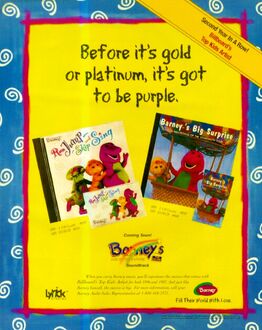 Track listing
Personnel
Credits for Run, Jump, Skip and Sing adapted from AllMusic.
Charts
| Chart (1997, 2020) | Peak Position |
| --- | --- |
| Singapore Top Children's Music Music Albums (iTunes) | 96[8] |
| South Africa Top Children's Music Music Albums (iTunes) | 39[9] |
| US Billboard Top Kid Albums | 3 |
Release history
Region
Date
Format
Label
Various
January 14, 1997
Cassette • CD
Lyrick
April 22, 2003
HIT • Koch
March 1, 2012[10]
digital download
HIT
April 10, 2020[11]
digital download • streaming
Arts • Mattel
Trivia
See Also
References