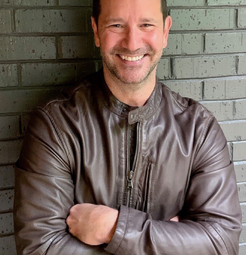 Sam Williamson was born and raised in Dallas, TX. After graduating from Southern Methodist University, he set out on a journey that has had its fair share of twists and turns. Sam is a former actor who has appeared in commercials, television shows, and movies.
He's currently at the helm of Workspace Construction, which specializes in commercial office construction. Prior to founding Workspace Construction, Sam served as Director of Project Management Services for Spire Realty Group, SVP at Site Selection Group and Construction Project Manager for Trammel Crow Company.
In 2019, Sam made headlines when he trained to walk 100 consecutive miles to raise $100,000 to support veterans and first responders - a feat that landed him in the hospital at mile 60.
A serial entrepreneur at heart with a strong intellectual curiosity about the world around him, Sam recently began broadcasting As The World Works.
He is also the founder of Caliche Studios, a Dallas-based production company and co-hosts the Max & Daddy show with his son.[1][2]
He voiced Murray the Web-Surfing Mouse in Come on Over to Barney's House and his voice can be heard on the album Barney Rocks!.
References