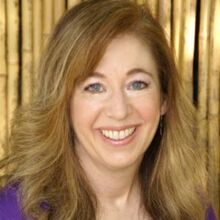 Sandra J. Payne is former writer in the Barney franchise from 1999 until 2002.
About Sandra J. Payne
Since she began her freelance career in 1996, Payne has been a professional writer, and since 2000, a filmmaker, particularly for the web. She has extensive experience writing, directing and producing web series, and award-winning short films and trailers. Payne also has written award-winning scripts, two optioned feature scripts, and has been a columnist and feature article writer for magazines for several years. She has credits in children's TV, have written various ancillary products for children's entertainment properties, and have a published baby board book and a coffee table book of photographs.
Barney & Friends
Payne has wrote six television episodes and one direct-to-home video called "Be My Valentine, Love Barney." Prior to writing for the Barney, she worked for the children's television show, Wishbone, writing ancillary products and marketing materials.
Barney Projects
Community content is available under
CC-BY-SA
unless otherwise noted.