Shawn was a character that appeared in the first three seasons of Barney & Friends. He was played by John David Bennett, II.
About Shawn
Favorite Food: Birthday Cake
Best Friend: Min
Began wearing glasses in Picture This!
Allergic to animal hair
Used to be scared of dogs, due to being scratched by one.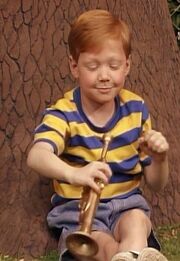 Appearances