The Land of Make-Believe (Game)

Video Game
Released
2005
Developer
VTech Electronics North America, LLC
Publisher
V-Tech
Platform
V Smile
Genre
Adventure
Educational
Children
Preceded by
On Location All Around Town
Succeeded by
Let's Go to a Party!
The Land of Make-Believe is a Barney video game that was released in 2005 by V-Tech for the console V-Smile. This game is based on the home video of "the same name".
Plot
One day, Barney, BJ and Baby Bop find a book about a wonderful place called The Land of Make Believe, where a beautiful Princess lives in a royal fairy tale castle. Barney and his friends decide they would like to meet the Princess and become her friends, so they begin a journey to find her. First, there is preparation to be done, and then exciting travel in a hot air balloon! Along the way, they will meet many different animals in the forest, find exciting games in the castle, and have a lot of fun learning new things and meeting the beautiful Princess.
Characters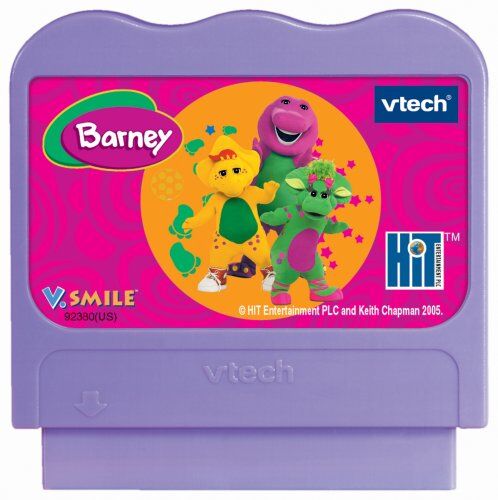 Playing Modes
Learning Adventure
Adventure Play - Play four different adventure games and four mini games one by one according to the story
Quick Play - Play any of the four adventure games and mini games in any order
Learning Zone
In the Learning Zone menu, choose any of the Learning Zone games you like. Move the joystick to select the game you want and press ENTER to confirm your choice. In this zone, you can play together with another person at the same time! Play with your friends or parents and share the fun and learning!
Gallery