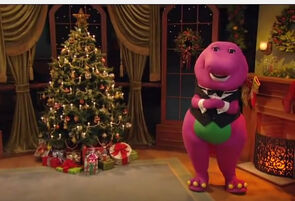 The story of The Nutcracker is a children's story that first appeared in the new content of A Very Merry Christmas.
Synopsis
The story begins on Christmas Eve in the home of a little girl named Clara. Every Christmas Eve Clara's Godfather would bring her a present. It was a nutcracker soldier. Clara loved the little nutcracker. And she began to dance with it, all around her house.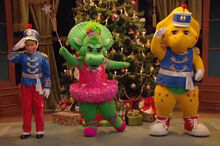 When Clara finished her dance with The Nutcracker, her godfather (who as a magician) explained that he had another surprise for Clara. Since it's Christmas Eve, he wanted to share the magic of Christmas with her. He waved his hands and The Toy Nutcrackers and the fairy came to life. It was a special performance just for Clara. The two Nutcracker soldiers and The Fairy began to march and dance just for Clara.
After the performance was over, Clara's Godfather poofed them back into toys. Clara thanked him so much for such a wonderful gift. Now, every year, Clara's Godfather returns to Clara's house with a very special gift. And shares the magic of the holidays on Christmas Eve. The End.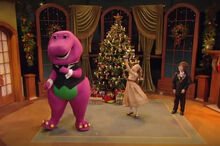 Cast
Community content is available under
CC-BY-SA
unless otherwise noted.