Hi, welcome to Barney Wiki! Thanks for your edit to the What's That Shadow? page.
Please leave a message on my talk page if I can help with anything! -- SonicHOG (Talk) 11:36, 30 June 2009
Community approval
Hi, I would like to ask you to come add your vote on the blog I've made about improving this community so it's up to date?--Muzzarino 13:11, July 22, 2016 (UTC)
Re: Baby Bop Through the Years
I fixed the issue. Thank you for letting me know about the photos on there. :) Barneymiller123abc (talk) 15:26, October 7, 2017 (UTC) No Problem. I Helfrich (talk) 14:37, July 12, 2018 (UTC) I_Helfrich
Screencaptures
Can I upload screencaptures of Waiting For Santa, please? They should start off with Michael and Amy's living room. ThomasandFriendsLover (talk) 01:31, December 12, 2018 (UTC) ThomasandFriendsLover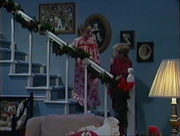 If you think that should be the first image then feel free to replace it. This first image has given me allot of thought and I'm trying not to go overboard by adding every shot. I_Helfrich (talk) 13:26, December 12, 2018 (UTC)I_Helfrich
Thanks for the nice message on my page :D LunaMouse23 (talk) 14:58, April 9, 2019 (UTC)
Re: Pages with no Images
Hey I Helfrich! I unlocked the page since I noticed you liketo work on song pages. Alot of pages like that could use work on them. Thank you so much for all that you do on this wiki :) Barneymiller123abc (talk) 02:28, July 4, 2019 (UTC)
Community content is available under
CC-BY-SA
unless otherwise noted.